About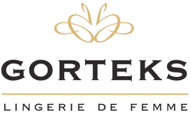 Zapraszamy Cię do strefy oferującej każdemu kawałek piękna, które beztrosko wprawi was w lepszy nastrój. Wielu z nas nie zdaje sobie sprawy ile wspaniałości ma nam do zaoferowania rzeczywistość. Pokażmy razem zwykły świat w niezwykły sposób! Nie zapamiętasz wszystkiego, wybierz to co podoba Ci się najbardziej i podziel się tym ze wszystkimi!
Newer posts are loading.

You are at the newest post.
Click here
to check if anything new just came in.
March
07
2012
February
23
2012
Could not load more posts
Maybe Soup is currently being updated? I'll try again automatically in a few seconds...
You've reached the end.